As the Christmas holidays approach and the library's perennial Christmas tree of books (comprised entirely of volumes bound in green, of course!) shines bright downstairs in Periodicals, it seemed only natural to dig around in the archives for some of the Christmas cards we have here in Special Collections.
Two particular examples of holiday greetings caught my attention, both from the Edward A. Clark Collection.
First, a more traditional 1970 Christmas card from Ralph and Opal Yarborough to Edward Clark. This card from "Smilin' Ralph," the only senator in the South that voted for all civil rights legislation proposed from 1957-1970, features a cover photo of Ralph and Opal and bears the United States seal on the back. Although Clark and Yarborough probably harbored some political differences over the years, Yarborough was incredibly praiseworthy of Clark's work as ambassador to Australia under President Johnson.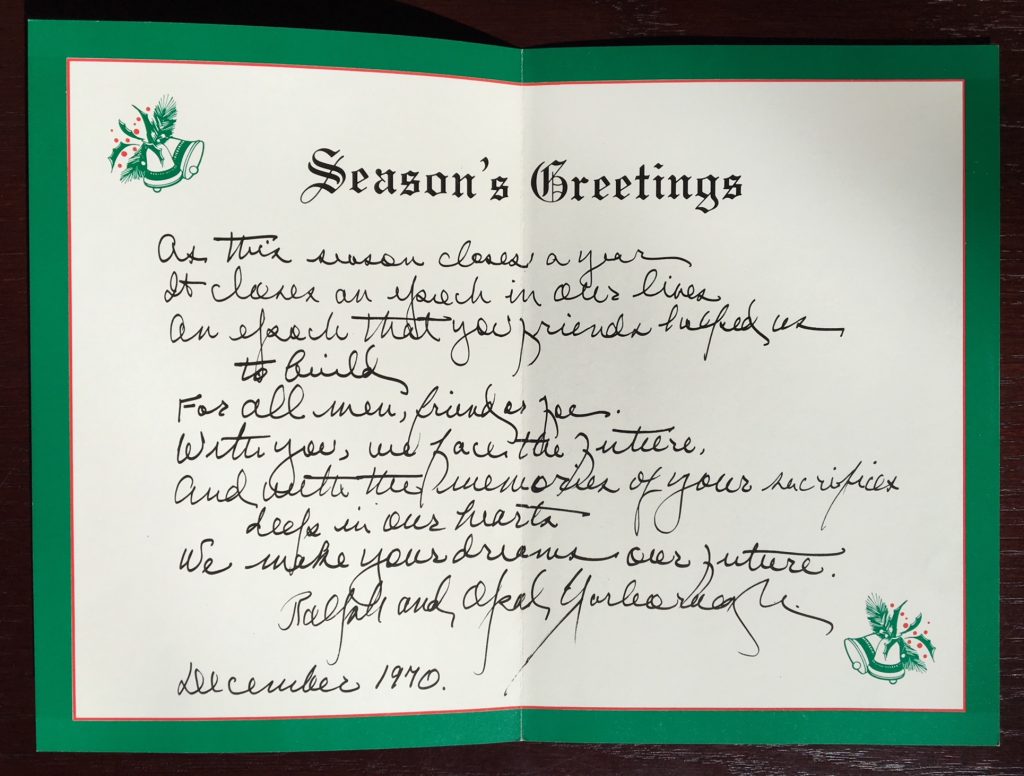 Second, a card-that's-not-quite-a-card: a 1958 Christmas keepsake from Bertha and J. Frank Dobie. Christmas is often a time of sharing stories, and Tom Gilroy's Fiddler does exactly that. In its short pages, Dobie shares with us a story once shared with him by an old family friend, Tom Gilroy, about chance encounters, human kindness, and merrymaking. While this little book is not strictly a Christmas carol, it certainly is a distinctly-Dobie way of spreading the Christmas spirit, albeit through talk of cattle and fiddling.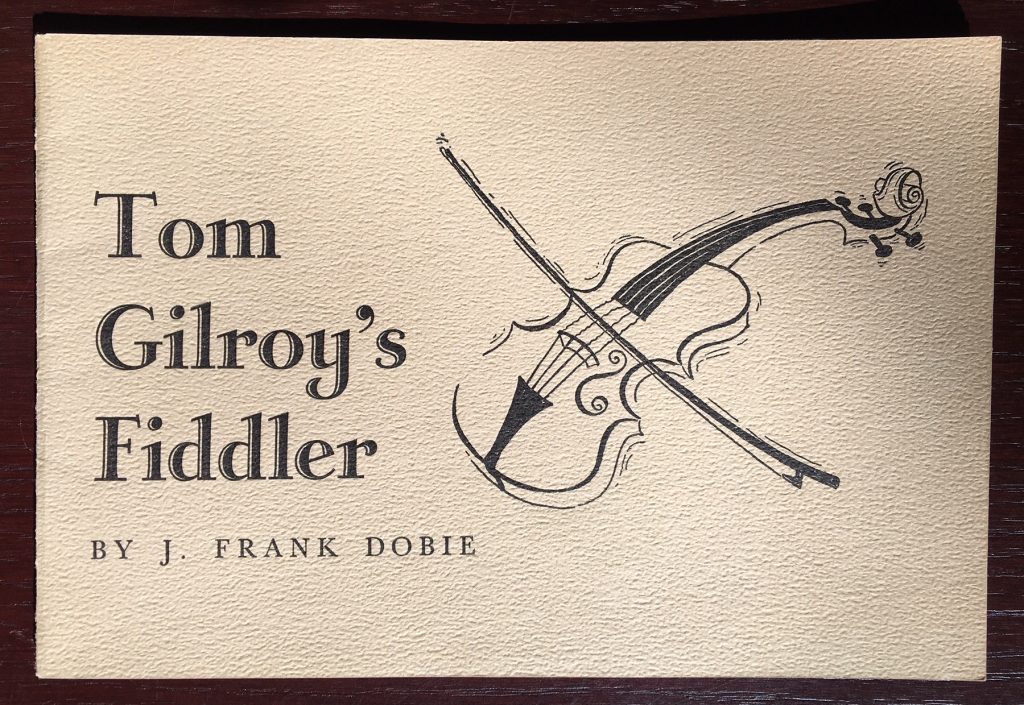 In Tom Gilroy's Fiddler, Dobie reminds us that "sometimes; maybe more times the ungood are merry" – so as 2017 comes to a close, have some fun, read good books, and enjoy a wonderful holiday season!