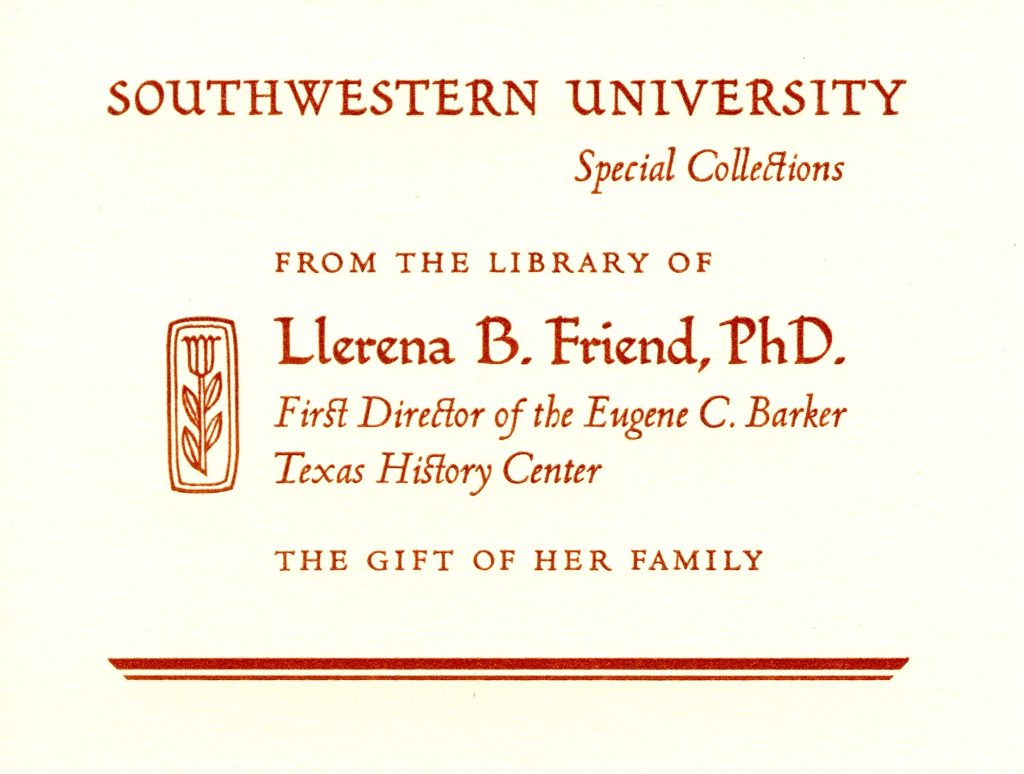 This is the third of four posts highlighting especially notable material from the Llerena B. Friend collection – and this post is focused on some of the surprising material that we found in the collection.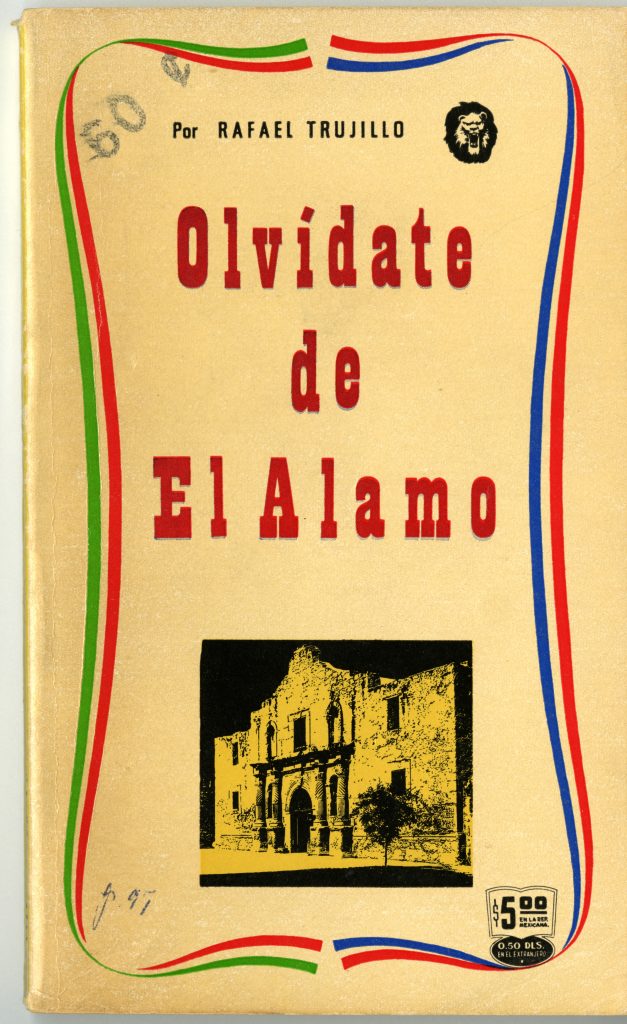 This book, printed in Mexico, seeks to address the conflicts between Anglo colonists, and later the United States, through the perspective of the Mexican people. The title, translated as "Forget the Alamo" is a play on the apochryphal battle cry of the Texian forces at the Battle of San Jacinto: "Remember the Alamo." The book also discusses the Mexican-American War of 1847. This book helps to build a fuller, and more accurate, accounting of Anglo-Mexican relations in 19th century Texas.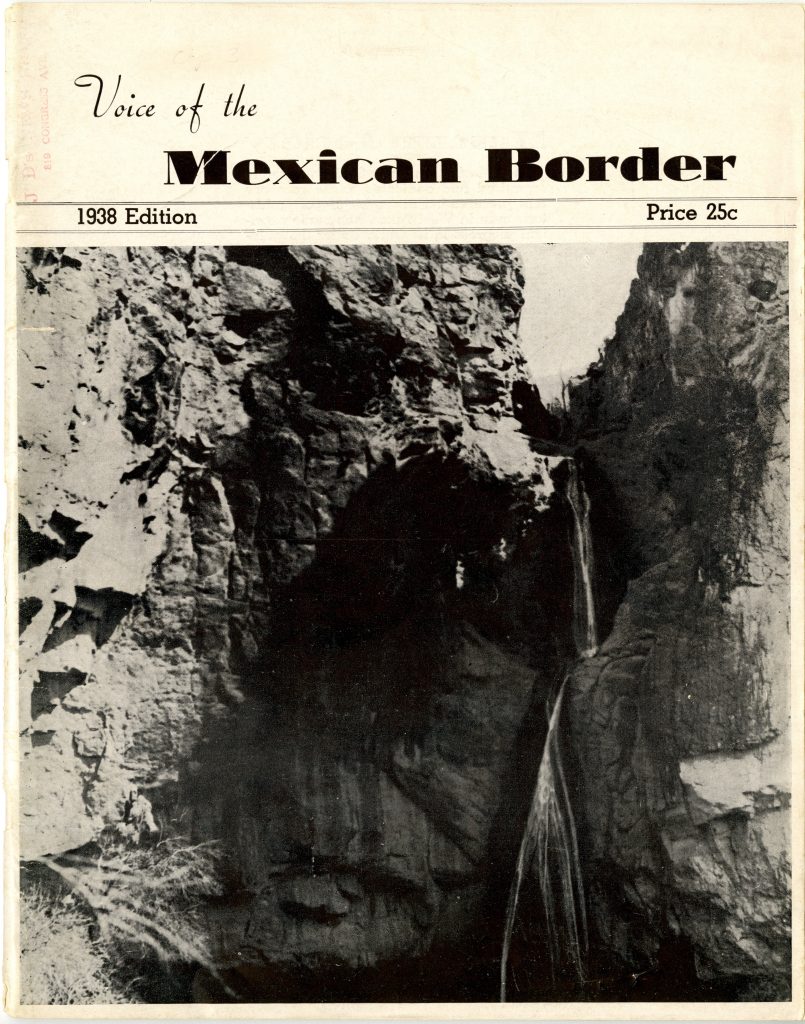 This single issue of Voice of the Mexican Border is notable in that it (and all other issues in the run of this periodical) was sold by subscription, or in two stores – one each in Alpine and Marfa. The publication was very much a community affair, as it was not self-sustaining, several ranchers supported the Voice out of their own pockets. One would assume that a periodical purporting itself to be a reflection of the far west Texas border region would have a mix of Anglo and Latino/a voices – but this is not true. The overwhelming majority of articles and essays in the magazine are written by Anglos. Still, it provides a unique look into a very remote corner of Texas, and we are pleased to have four issues of the magazine.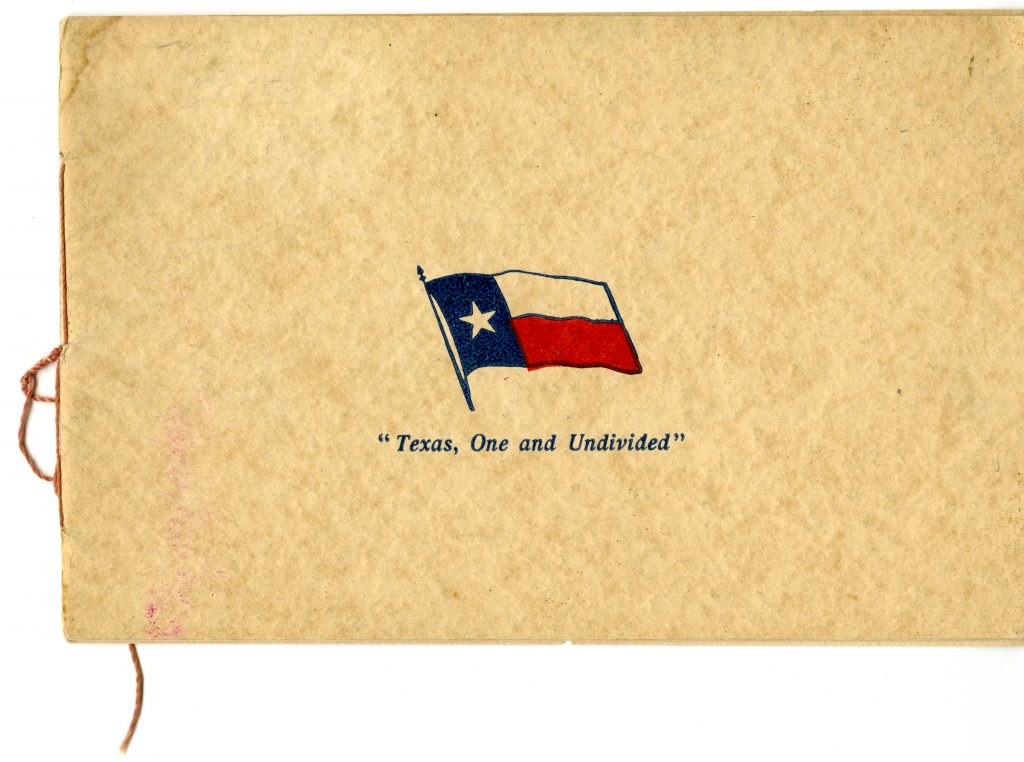 I hesitate to tell you all how much trouble this little 11 page pamphlet has caused us – because our copy lacks the title page. Fortunately, the publication page is intact, and this allowed us to ascertain what the item is.  The item contains a poem celebrating Texas, written by Laura V. Grinnan, one of the first staff members of the Texas State Library and Archives. I found the poem in other works as being dedicated to the 28th Senate of Texas, which met in 1903, which gives us a clue as to the date of publication. However, a supposition of mine is that this might be printed in 1936 for Texas' centennial celebrations.
That supposition aside, only two libraries hold this item – the Dolph Briscoe Center at the University of Texas, and Special Collections at Southwestern University.