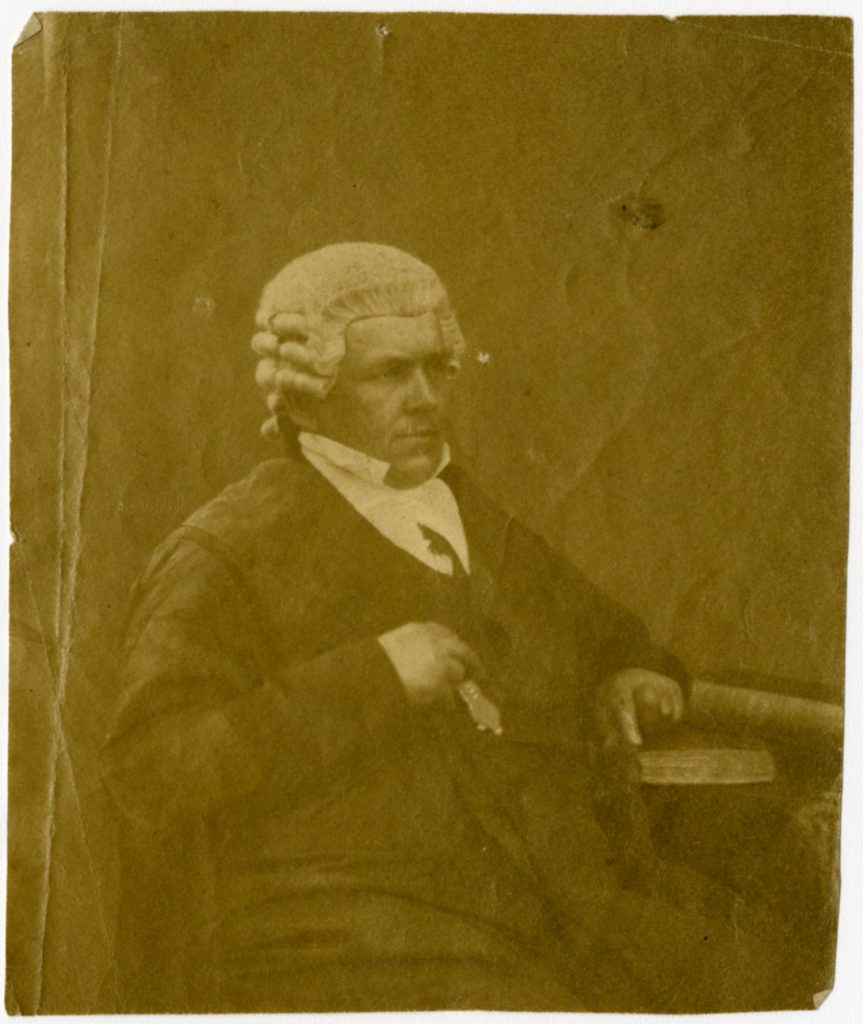 This is Thomas Falconer, British citizen and participant in the Texan-Santa Fe Expedition of 1841-1842. Some of the most significant material in the Clark Collection in Special Collections is from Falconer and his family. I was reminded of this material as I looked through the William Reese Company's most recent catalog, which revisited the now-famous Streeter sale.
Falconer, trained as a barrister at Lincoln's Inn in London, was a respected English jurist. In 1840, he immigrated to the Republic of Texas, after offering his services to President Lamar as a judicial scholar to help develop the fledgling nation's judicial system. However, on his arrival, the aforementioned Texan-Santa Fe Expedition was preparing to leave, and Falconer joined it, with Lamar's permission.
Thanks to the generosity of Edward Clark, we have a collection of letters sent to, and from, Falconer – four of which deal directly with the Expedition and Falconer's time in the Republic of Texas.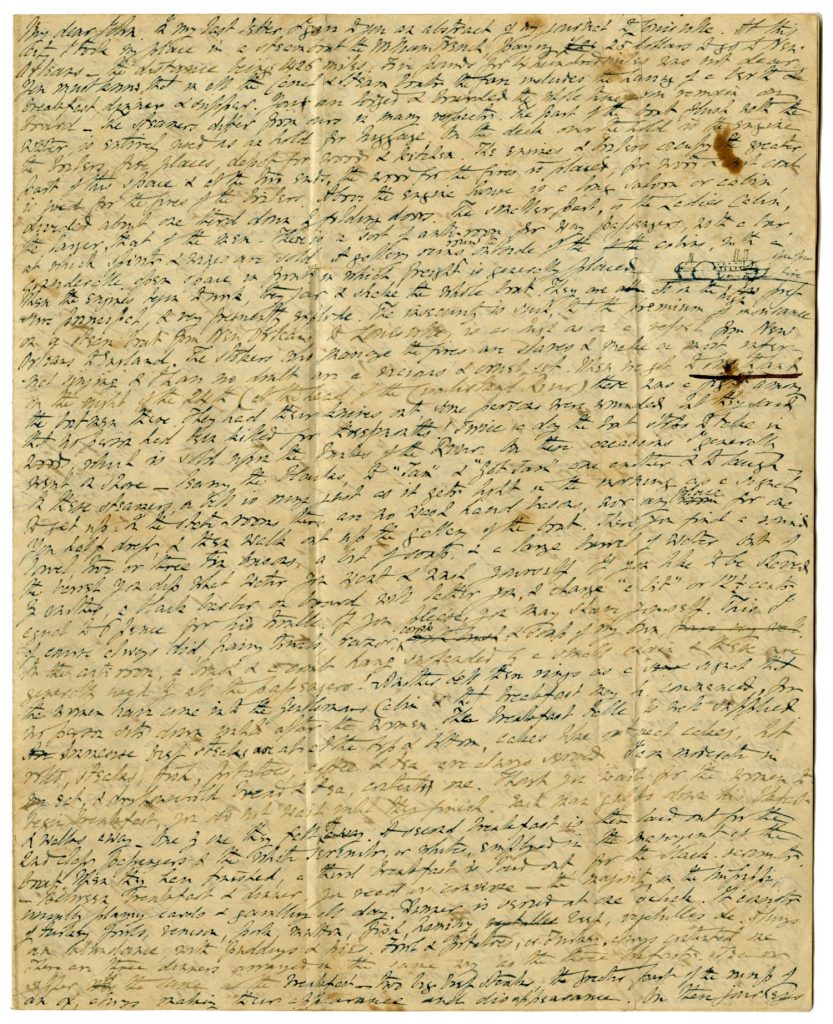 Perhaps the most charming of those letters is this page (above) from Falconer to his son, John, sent from New Orleans and describing Falconer's trip down the Ohio and Mississippi rivers by steamboat. Note the small drawing of a steamboat Falconer added on the right hand side.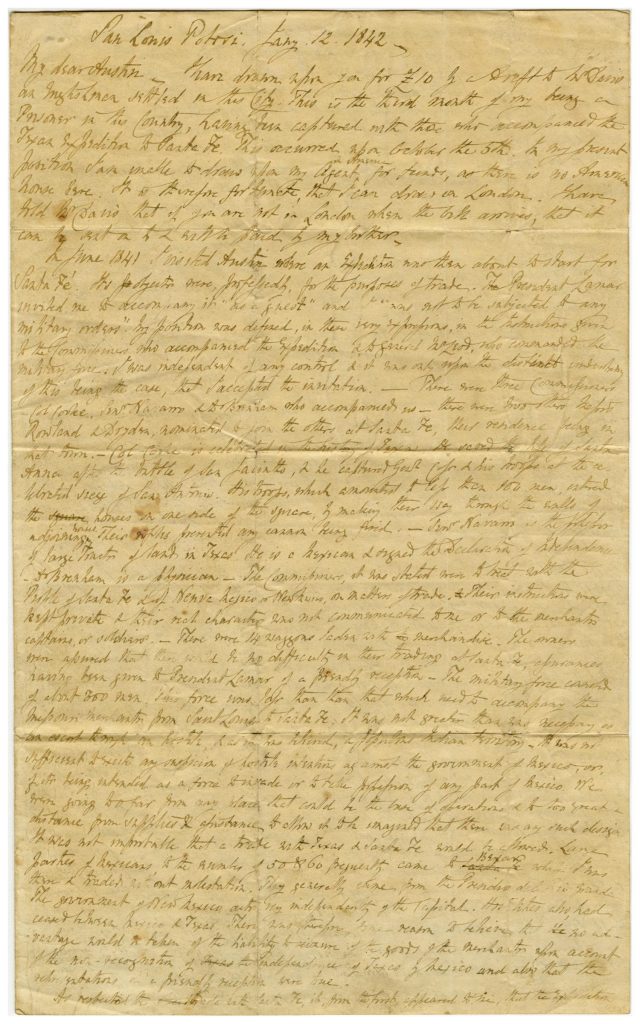 More directly connected to the Expedition – and the imprisonment of its members – is this letter (above) from Falconer, sent from a prison in San Luis Potosi to a barrister friend in London named Alfred Austin. This letter, written in the third month of Falconer's captivity, recounts how Falconer joined the Santa Fe Expedition in June 1841 and narrates his experiences during the expedition. Falconer states that he was falsely told that the expedition was for trade when in fact its purpose was to capture Santa Fe. The letter describes his companions; the decline of Santa Fe's importance for trade; problems with the route and guides; lack of food; a camp fire that becomes a prairie fire; buffalo; and Indian attacks, scalpings, and deaths. Upon arriving in Mexico City, Falconer was promptly released at the request of the British ambassador. He returned to England, and died in Bath in 1882.
His letters are all digitized, and available in the Portal to Texas History.
We also have J. Egerton Falconer's copy of Kendall's Narrative of the Texan Santa Fé Expedition. J. Egerton was Thomas' nephew, and purchased the first British edition of Kendall's Narrative. He added notes in his hand about his uncle, indexed the pages on which Thomas appears, and added many illustrations – making the copy "extra-illustrated."
The seventh American edition of the same work was listed in the Reese catalog that prompted this post. The Clark Collection also has a copy of the seventh edition, which Reese identifies as the "best" edition.